We believe website is not just a web presence for your business. Accessibility, Compatibility, Navigability, Readability and Usability are the inherent 'abilities' of every website built by us. Be it comprehensive corporate profiles, lucrative e-commerce websites and portals, or highly-interactive sites, we make websites for all genres. Our services encompass conceptualization, designing, development, maintenance and customized software application to enhance the company's business. Based on the evaluation of the clients' need we recommend and use to develop the best suited technologies. The biggest challenge in website creation is requirements gathering, clients-business, target market and vertical with the impact of robust designing and we strike the right chord with the target audience; every time. At TI Infotech we deliver what your business requires.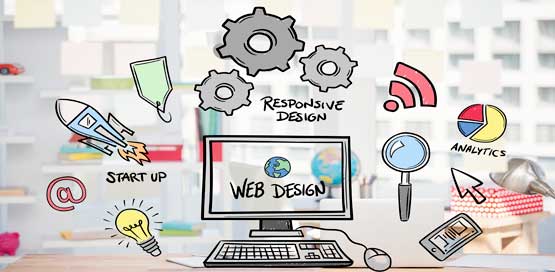 B2B & B2C Portals
Creating Online booking engines along with the product showcase for explanation of your services is the best way for various business processes like booking an inventory, hotels, transport and dynamic packaging for storing negotiated rates. We provide complete business solution for both online booking and payment.

We bridge the gap between your client and their requirements via developing the B2B and B2C portal with all required interfaces taking tour, travel and online business. At TI Infotech we merge your business and online interface taking care of your business partners and end clients.

Business-to-business (B2B) describes commerce transactions between businesses, such as between a service provider and a wholesaler (or related business partner). Contrasting terms are business-to-consumer (B2C) and business-to-government (B2G).The volume of B2B (Business-to-Business) transactions is much higher than the volume of B2C transactions. The primary reason for this is that in a typical online supply chain services there will be many B2B transactions involving Interfaces, booking engines, integrations and white labels, and only one B2C transaction, specifically sale of the finished product to the end customer

B2B is also used in the context of communication and collaboration. Many businesses are now using social media to connect with their consumers (B2C) and so we do the same in different manner. When communication is taking place amongst employees, this can be referred to as "B2B" communication.
The portal facilitates Travel Agents, Tour Operators, Web portals, Consolidators sell, manage and collaborate with their B2C/ Clients and B2B/ Partners and Suppliers. It is a 100% web based system.
Booking Engines for Hotels, flights, Packages, Sightseeing, Excursion, Transport and transfer services
Negotiated fare booking Engines and Dynamic Packaging implementation
Font office , back office - To manage rates and B2B partners
Extranet for Suppliers and Integrated CRM (Customer relationship management)
Integrated shopping cart and Payment Gateways
Comprehensive & Instant management information Suite for reporting
Product Management
Third Party XML Integrated service
Own Negotiated services
All your web presence and websites are designed and developed by highly skilled and experienced developers using high-end technologies like Ajax, CSS, Flash, PHP, .Net, XML, .aspx, etc., are technology basket at the TI Infotech. In addition to other quality benefits the following features are ensured as standard in our designed websites.
For free consultation on our website design and development, please feel free to write us at
contact@tiinfotech.com
or call us at
+91 120 3341800